Feature Story by JET24
SPRINGBORO, Pa. – For some people, a pet can be like a child, and when it dies, it can be devastating. There is now a way that you can keep your pet with you even after it dies.
Chuck Rupert owns Second Life Freeze Dry, an alternative to burying your pet, or cremation. The process takes several months, but when completed, your pet will look as healthy as ever, forever.
This TV featured story first appeared on YourErie.com.
Video Story by 60 Second Docs
Pet preservationist Chuck Rupert of Second Life Freeze Dry makes the death of a pet easier on owners. With vacuums and ultra-cold temperatures, Chuck's company prepares and preserves people's pets just the way they remember them, helping to ease their loss as they move through the healing process.
Podcast Interview by The Groomer Next Door
Christopher Green of The Groomer Next Door interviews Second Life's Chuck Rupert about preserving your pet after its passing.
Play the podcast below.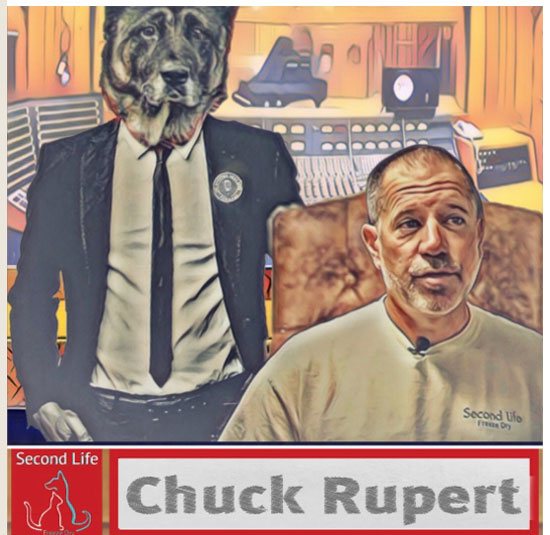 Feature Article in Slate Magazine
Podcast Interview by Moncrieff Highlights
Nowadays some taxidermists will refuse to work on family pets due to the expectations of the client. However, a freeze-drying service that has become popular in the US offers a much more realistic product. But, it'll cost you. In this podcast Chuck Rupert was interviewed by Sean from Moncrieff Highlights.